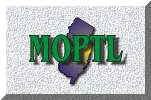 Information for New Teams
Regarding coaching requirements, a perfect situation would have a coach for each group but a head coach with one assistant can do the job, with some assistance from parents (timing, measuring, etc. - it is impossible to have too much help) at practices and meets. From a budget perspective, track is pretty cheap. Many teams are run on a break-even budget by charging a registration fee; some schools just pick up the tab. A typical budget for a first year team is provided in the following tabulation:
Item
Number
Cost
Total
Comments
INCOME
Registration
40
10
400
Assumes 10 children/group
Shirts
40
6
240
Can wear last years'/x-country
Subtotal
640
EXPENSES
League Fee
175
Shirts
40
6
240
Sell at cost
Supplies
batons
12
2
24
shot put
1
20
20
8 lb. shot - see rules
measuring tapes
2
12
24
for shot put & long jump
tape ruler
1
10
10
for high jump
medical supplies
30
"guesstimate"
stop watches
3
20
60
a lot of people have their own
starting pistol
1
30
30
I use a "special" cap gun
caps for gun
4
2.50
10
a lot cheaper than shells
Miscellaneous
40
batteries, lime, postage, consumables???

Subtotal

663

TOTAL

-23
.. ooops .. broke the bank .. !!
The above budget is barebones, but it would get a team up and running; needless to say, some of the costs are a one-time expense. As your program grows, you can get a lot more involved .... if you want to .... some teams hold intrasquad meets and hand out ribbons, pizza party/awards' nights, and provide scholarships ... I just noticed that I mentioned "lime" as a cost item; jeeze, that sure dates me. When was the last time anyone lined a cinder track ???
To help put a typical season in perspective, a League Meeting is held in mid-March and most teams schedule their 1st practice around the same time. League-sponsored meets include a Developmental Meet on the 1st Sunday in April, a Relay Carnival at the end of April, and the Championship Meet the Sunday before Memorial Day weekend which concludes the season. The rest of the season consists of dual and tri-meets with other teams.
Additional information can be provided on request; send e-mail to the league coordinator ..